Infusion5 is a blog and video project started from a love for the creative process and the pursuit of the human element within creative work.
I launched the project in 2010 as a way to explore creativity through conversations with artists in my first web series Beyond the Gallery. Season One of BTG focused on the stories of visual artists in Colorado and New Mexico. In 2012, Beyond the Gallery received a nomination for Best Documentary Web Series by the International Academy of Web Television. Since then, we've gone on to spotlight more than 30 creatives who are all based in one of Colorado's many certified creative districts.
About You
You're probably here for creative reasons. A friend may have shared a link to a video here that they thought you'd enjoy. Maybe you're an artist, a business owner, or maybe you're a creative entrepreneur. My point is you pour yourself into your work with your hands and heart. Making stuff for people to use and enjoy is fun, but it's also really hard – the creative process can be a lonely one, and on top of it all, when the work is made and out there, promoting ourselves in an authentic way is difficult to do.
About Infusion5
I made this site for you: For motivation, inspiration, creative enrichment…For those days when you need a kick in the pants to push through on a project…Or simply for insights directly from another creative's approach to their work, who may or may not share in your creative discipline. I've learned numerous things about myself and my own process because of each person I've had the privilege to film with for Beyond the Gallery. I know you'll gather valuable takeaways from their interviews, too.
We're a community here. I encourage you to share your point of view in the comments of posts, or if you'd prefer just email me directly. I'd love to hear from you.
About Zach
I graduated from Colorado College in 2007, where I got my undergrad degree and studied poetry, creative writing and filmmaking.
I founded and run ZWFILM, a video marketing studio based in Denver, Colorado.
And I believe promoting ourselves as creative entrepreneurs doesn't have to feel sleazy – we can be authentic and nurture quality relationships with our customers.
The tools I use
I'm a huge nerd and enjoy finding software and online tools that can simplify my work life, and I think you'll find them useful too. The easier I can make my work tasks to complete, the more head space it leaves me for the stuff that really matters. So I made a Resources page for you to have a central spot to reference when it comes to online tools for making websites, marketing your work and making videos yourself, too.
Who am I?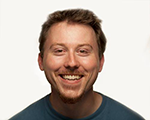 Zach Wolfson
chief filmmaker
Contact
Go to the Contact page.
Current Sponsors
Colorado Creative Industries
Boettcher Foundation
National Endowment for the Arts
Internships
Infusion5 is run from a small creative studio in north Denver. Every six months I take on one new intern to work directly with me. If you'd like to apply, please send your CV to hello@infusion5.com with "internship application" in the subject line.
Start Small with Video: Free 12-Day Email Course
A free 12-day email course delivered directly to your inbox.
Get hands-on, practical exercises to help you practice making videos by yourself for your business. And all with the camera you already have with you.